We're Your Best Choice for Tree Services
Backed by over 20 Years of Experience
Certified & Insured to Get the Job Done
The Right Tools Used for the Utmost Results
Free & Detailed Quotes Provided
100% Guaranteed Satisfaction
FOR 24/7 EMERGENCY SERVICE. CALL US IMMEDIATELY.
What Our Customers Say About Us
Real Reviews From Real Customers
50+ Reviews
4/02/2022
Reliable, fast and on time
Professional Tree Service crew made my family happy. The service was prompt and the job was completed faster than I imagined.
3/19/2022
Great Service
Excellent and professional people. They were a pleasure to have around. Charlie was always keeping me updated as to their progress.
3/01/2022
Very Professional
They had the tree removed the same day the tree fell. They did such a good job, we hired them to remove other dead trees.
Certified Wilmington Tree Service Experts
Serving Wilmington County with Over 20 Years of Combined Experience
Professional Tree Service is a family-owned tree service with over 20-years of experience caring for the natural landscape of communities in Wilmington & Brunswick County. Our goal is to provide exceptional tree services to all residential and commercial clients looking to maintain or improve the natural surroundings of their homes and businesses.
How Can We Enhance Your Property
Professional Tree Service in Wilmington
. Call Us Today For All Your Tree Service Needs.
Your Certified Wilmington Tree Experts!
Dedicated to Providing Our Customers with Exceptional Services
Certified Arborists
We always use the SAFEST tree removal Wilmington methods for your property's safety, to ensure efficiency, and to promote safety! We strive to save every tree we can, but sometimes tree removal is necessary.
Safest Tree Removal Wilmington Methods
We always use the SAFEST tree removal Wilmington methods for your property's safety, to ensure efficiency, and to promote safety! We strive to save every tree we can, but sometimes tree removal is necessary.
Expert Tree Service Business
We are a local family owned and operated tree service and tree care company in Wilmington, NC. We give you the promise of our hard work, dedication, and decades of expert experience.

Happiness Guaranteed
We provide professional and affordable tree care company for our clients. We'd love the opportunity to work with you and show why our exceptional service sets us apart from the rest.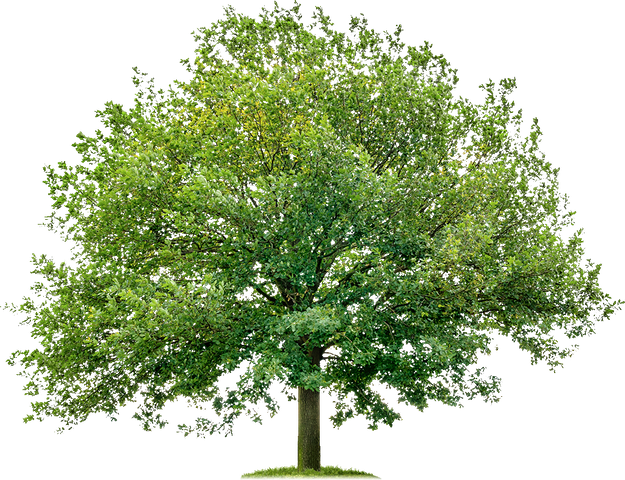 Tree Care Wilmington Tree Service
As a tree owner, you would like your trees to look impressive and beautiful at all times. The key to achieving this is investing in regular tree trimming. Tree trimming removes dead branches, drying limbs, and cuts overgrown branches to size – this gives your tree a nice green color on its crown and a shape that makes your entire compound look attractive.
If you are looking for a tree trimming near me company in Wilmington, our team of tree trimmers is always ready to help you with this procedure. Our tree trimming procedures focus on doing more than just improving tree beauty, our team of tree trimmers also improves tree safety by getting rid of risky branches and tree health by removing diseased limbs. Working with our experienced team means zero injuries and zero property damages.
Why You Should Work With Professional Tree Service in Wilmington Providers
Reasons to Work with Professional Tree Trimmers
1. To Avoid Injuries
Tree trimming takes place on the tree crown, a significant distance from the ground. Falling from the tree crown could mean heavy injuries – if the tools you are using follow you on your way down, you will end up with deep cuts and broken bones.
Working with a tree trimming near me company means a chance to escape hospital bills. The professionals will replace you on the tree, reducing chances of injury to zero.
2. To Avoid Property Damages
Some trees in Wilmington carry heavy branches on their crowns. If you are working alone on a tree, controlling the limbs might be impossible – the branches may end up landing on your house and causing significant damage.
The good thing about working with professional tree trimmers is their advanced equipment and the power of working in groups. Since professionals will have more than one person working on a tree, they can tie the branches with ropes and then use cranes and bucket trucks to carefully lower down the cut branches.
3. To Avoid Tree Damage
A lot of trees are destroyed during tree trimming – this happens when the wrong branches are removed or the wrong procedure is followed in removing the right branches. As a homeowner, you may not know the procedure to follow when removing a branch – you may end up harming your tree by removing random branches.
Every tree trimming near me company has a professional arborist on their team. The arborist will inspect the tree and determine which branches to remove. The arborist will take charge during trimming to give your tree the shape that best suits it.
4. Improved Tree Health
Most tree diseases are discovered during tree trimming. Professionals will notice when a tree is showing signs of ill-health. The arborist in the team will diagnose the tree and recommend the best treatment options.
5. Professionals Help with Cleanup
Branches and leaves can create a significant mess on landscapes. If you do not want to be greeted by the unsightly look of decomposing leaves and branches, working with professional tree trimmers is a good idea. After trimming a tree, professionals hurl away all the waste and dump it in designated dumpsites.
Benefits of Trimming a Tree
Improved Aesthetic Appeal
People are naturally drawn to well-tended, beautiful trees. Professional tree trimming will give your landscape an organized look. This will attract more property value.
Improved Safety
When the limbs on your tree crown become overgrown, the tree trunk may lack the ability to support the excess growth. This increases the chances of structural failure, which could have branches falling on your property, causing damage and injuries. With tree trimming, you can cut the overgrown branches to size, reducing their chances of falling.
Improved Health
Trimming a tree opens up its crown, allow good air circulation and enough sunlight access. The inner branches can make enough food through photosynthesis. Also, tree trimming gets rid of branches carrying diseases, keeping the infections from spreading to other parts of the tree.