We're Your Best Choice for Tree Services
Backed by over 20 Years of Experience
Certified & Insured to Get the Job Done
The Right Tools Used for the Utmost Results
Free & Detailed Quotes Provided
100% Guaranteed Satisfaction
FOR 24/7 EMERGENCY SERVICE. CALL US IMMEDIATELY.
What Our Customers Say About Us
Real Reviews From Real Customers
50+ Reviews
4/02/2022
Reliable, fast and on time
Professional Tree Service crew made my family happy. The service was prompt and the job was completed faster than I imagined.
3/19/2022
Great Service
Excellent and professional people. They were a pleasure to have around. Charlie was always keeping me updated as to their progress.
3/01/2022
Very Professional
They had the tree removed the same day the tree fell. They did such a good job, we hired them to remove other dead trees.
Certified Wilmington Tree Service Experts
Serving Wilmington County with Over 20 Years of Combined Experience
Professional Tree Service is a family-owned tree service with over 20-years of experience caring for the natural landscape of communities in Wilmington & Brunswick County. Our goal is to provide exceptional tree services to all residential and commercial clients looking to maintain or improve the natural surroundings of their homes and businesses.
How Can We Enhance Your Property
Professional Tree Service in Wilmington
. Call Us Today For All Your Tree Service Needs.
Your Certified Wilmington Tree Experts!
Dedicated to Providing Our Customers with Exceptional Services
Certified Arborists
We always use the SAFEST tree removal Wilmington methods for your property's safety, to ensure efficiency, and to promote safety! We strive to save every tree we can, but sometimes tree removal is necessary.
Safest Tree Removal Wilmington Methods
We always use the SAFEST tree removal Wilmington methods for your property's safety, to ensure efficiency, and to promote safety! We strive to save every tree we can, but sometimes tree removal is necessary.
Expert Tree Service Business
We are a local family owned and operated tree service and tree care company in Wilmington, NC. We give you the promise of our hard work, dedication, and decades of expert experience.

Happiness Guaranteed
We provide professional and affordable tree care company for our clients. We'd love the opportunity to work with you and show why our exceptional service sets us apart from the rest.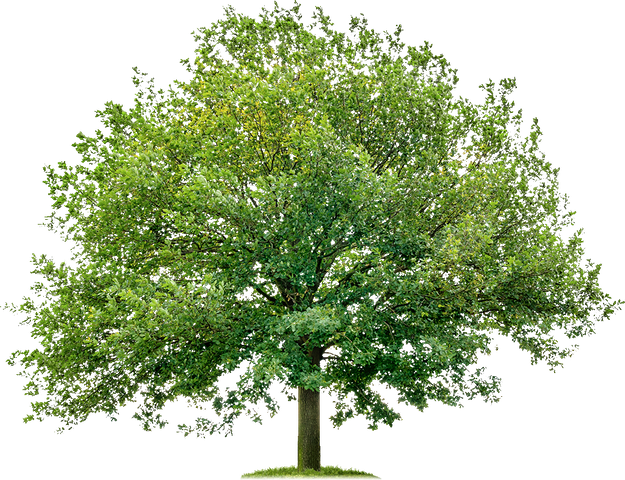 Tree Care Wilmington Tree Service
Wilmington property owners plant trees to beautify their landscapes and to make their environments better. However, as essential as trees are to our surroundings, they can also become hazardous. If a tree dies, it could start rotting – with time, this will make it unstable and susceptible to falling on your property.
Also, storms and other weather factors can cause damage to the tree's structure, making branches fall off unexpectedly, bringing harm to people and utilities in the tree's proximity. Tree removal helps property owners restore safety to their homes.
We provide fast and reliable tree removal services to businesses and homes in Wilmington Delaware. We focus on removing the biggest trees from all types of landscapes without harming your lawn or any of the nearby buildings. We have advanced tree removal gear, our team has decades of experience in the tree removal field, and we always pay attention to detail.
Why You Should Work With Professional Tree Service in Wilmington Providers
Benefits of Working with Tree Removal Professionals
1. Safety for Your Property
Removing a tree is more complicated than most people assume – in addition to cutting its base, you have to pay attention to other variables like wind direction, the height of the tree, and its proximity to important utilities. If you make a mistake, the tree might fall on sensitive structures, forcing you to spend thousands on repair procedures.
Using their years of experience and taking advantage of modern tree removal gear, professionals plan the tree removal process in a way that does not affect the surrounding utilities.
2. You Avoid Hospital Bills
Tree removal is a risky process that could leave you with broken limbs. If a tree falls on you, it could put you in a hospital bed for days, with the risk of spending the rest of your life in a wheelchair.
Working with professionals keeps you as far as you wish away from the tree removal zone. You avoid all the injuries generally associated with removing a tree.
3. You Can Save Your Tree
Trees are often removed because of health conditions that seem like they do not have a cure. However, before removing a tree, professionals will always inspect it to determine if it can be saved.
Tree service experts use tree removal as the last solution. Therefore, if a tree is treatable, they will recommend the best medications that can restore its health.
4. Tree Removal Professionals Help with Cleanup
If you are removing a tree alone, you will have to deal with the tree trunk, the sawdust, the leaves and the branches alone. However, working with professionals gives you access to wood chippers and trucks that can help transport the waste generated by the entire procedure to a suitable dump site.
5. Professionals Will Help with Stump Removal
Keeping a tree stump on your compound increases the risk of injury. You may trip on the tree stump at night, fall and break a limb. Also, tree stumps are known to cause damages – they can destroy your cars or even your lawn maintenance gear.
After removing a tree, professionals can help you with stump grinding or complete stump removal. This will boost safety.
When Should You Invest in Tree Removals?
To determine whether it is time to remove a tree, watch out for the following signs:
If you need room for property improvement, you can always remove any tree occupying the strategic positions.
If your tree's roots are damaging your floor or putting cracks on your concrete walls, tree removal can help you avoid significant repair costs.
If a tree keeps dropping branches on your compound and all efforts have failed at fixing this problem, tree removal might be the best way to improve safety.
If your trees are in an overcrowded area, you may want to remove some of the trees to create space for healthy growth.
If your tree is already dead, keeping it on your compound makes the entire landscape look unappealing.
If an arborist has determined that a diseased tree can't be treated, tree removal may be the best solution.