We're Your Best Choice for Tree Services
Backed by over 20 Years of Experience
Certified & Insured to Get the Job Done
The Right Tools Used for the Utmost Results
Free & Detailed Quotes Provided
100% Guaranteed Satisfaction
FOR 24/7 EMERGENCY SERVICE. CALL US IMMEDIATELY.
What Our Customers Say About Us
Real Reviews From Real Customers
50+ Reviews
4/02/2022
Reliable, fast and on time
Professional Tree Service crew made my family happy. The service was prompt and the job was completed faster than I imagined.
3/19/2022
Great Service
Excellent and professional people. They were a pleasure to have around. Charlie was always keeping me updated as to their progress.
3/01/2022
Very Professional
They had the tree removed the same day the tree fell. They did such a good job, we hired them to remove other dead trees.
Certified Wilmington Tree Service Experts
Serving Wilmington County with Over 20 Years of Combined Experience
Professional Tree Service is a family-owned tree service with over 20-years of experience caring for the natural landscape of communities in Wilmington & Brunswick County. Our goal is to provide exceptional tree services to all residential and commercial clients looking to maintain or improve the natural surroundings of their homes and businesses.
How Can We Enhance Your Property
Professional Tree Service in Wilmington
. Call Us Today For All Your Tree Service Needs.
Your Certified Wilmington Tree Experts!
Dedicated to Providing Our Customers with Exceptional Services
Certified Arborists
We always use the SAFEST tree removal Wilmington methods for your property's safety, to ensure efficiency, and to promote safety! We strive to save every tree we can, but sometimes tree removal is necessary.
Safest Tree Removal Wilmington Methods
We always use the SAFEST tree removal Wilmington methods for your property's safety, to ensure efficiency, and to promote safety! We strive to save every tree we can, but sometimes tree removal is necessary.
Expert Tree Service Business
We are a local family owned and operated tree service and tree care company in Wilmington, NC. We give you the promise of our hard work, dedication, and decades of expert experience.

Happiness Guaranteed
We provide professional and affordable tree care company for our clients. We'd love the opportunity to work with you and show why our exceptional service sets us apart from the rest.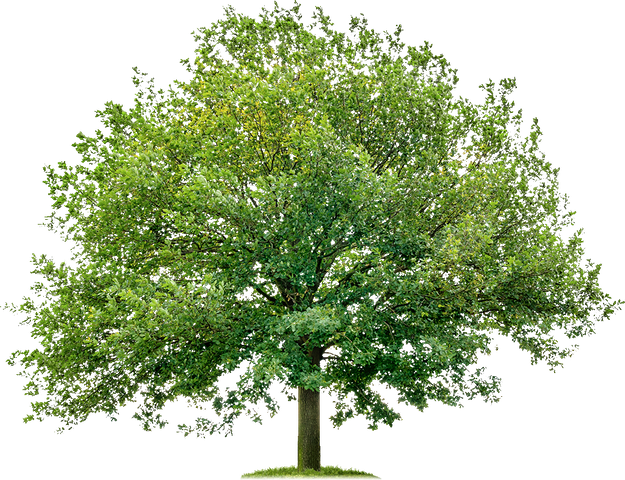 Tree Care Wilmington Tree Service
Trees can sometimes fall without warning. This could be due to high winds and storms, as a result of neglect, or simply as an act of nature. The fallen trees can lock train lines, roads, damage houses, destroy vehicles, and above everything else, interfere with our day to day lives. In some cases, you might catch a tree just before it falls – such a tree could be leaning dangerously over powerlines or your above-ground swimming pool. 
Our team is always prepared to handle emergency tree removals. We will deal with risky trees quickly and efficiently, cutting the tree trunk into more manageable sections and putting them in one of our trucks for disposal. We respond to all emergencies as soon as possible, no matter the time of the day or night.
Why You Should Work With Professional Tree Service in Wilmington Providers
24/7 Emergency Tree Removal Services
Our customers can call 24 hours a day, seven days a week to let us know when they need emergency tree removal services. With our substantial resources, we will immediately mobilize a crew and tree removal equipment and start heading to your home. 
Our response time, irrespective of whether it is at night or early in the morning is usually under an hour. When we get to your home, we won't waste any time – we will immediately assess the situation and start taking the safest and most effective course of action.
1

Hiring an Emergency Tree Removal Team
Emergency removing a tree features a higher level of risk. Working with a team that does not have the right skills and gear could leave you with devastating repair costs. When you decide to hire a team to help with emergency removing a tree, consider the factors below: 
1. Response Time 
If your tree has fallen across a road, its removal should be conducted within the shortest time possible – otherwise, people could lose a lot of time and money in the traffic jam. If a tree is leaning dangerously over your house, its removal should be conducted immediately to keep it from falling and causing property damage. 
Every minute you wait increases the losses the emergency causes. Therefore, hire a team that promises to respond immediately to your problem. 
2. Experience 
For emergency tree removals to go over without issues, a lot of field experience is required. A group that has handled difficult emergencies in the past will know what to do with a tree that is almost touching your roof. Instead of getting confused, an experienced team will get straight to work. 
3. Modern Tools 
The ideal emergency tree removal team needs to bring tools that will lift the tree off your house without causing further damage. If the tree is yet to fall completely, the team should be able to support it throughout the removal procedure. When looking for a team to help you with emergency removing a tree, look for one that has both the best tools and qualified workers to operate the equipment. 
4. Affordability
All types of emergencies are generally not planned for. Their costs are often squeezed into already existing budgets. To avoid stretching your budget too far, consider working with a team that has affordable prices. 
However, before paying for the emergency tree removals out of your pocket, be sure to talk to your home insurer. Some home insurers may pay for the service.
2

Warning Signs of a Falling Tree
If you notice the following signs on your tree, go ahead and invest in its removal before the situation turns into an emergency: 
If the tree's lean has increased significantly within a short period, work with professionals to remove it. 

Trees whose roots are visible and the base is surrounded by cracks have a compromised anchor point and might fall. 

Trees that have been destroyed by high winds or lightning strikes should be removed immediately. 

If the tree has a rotting trunk, there is a chance that its structural stability is damaged beyond repair. 

If your tree has huge cavities, invite tree removal professionals to your home.